P-38 Video Shorts!

P-38 Lightning Test Flight
Rocket Firing P-38 Lightnings & P-47 Thunderbolts
Don't miss

The P-38 Lightning Goes to War DVD

Get "Flight Characteristics of the P-38"

in full screen digital color plus:

The Back Door Gang: 430th FS Color Scrapbook New (1945, COLOR 15:00) Exclusive Production

Drive-In Exclusive Newly discovered film of the 430th FS, 474th FG, 9th Air Force. From the get go, the 474th was configured as a ground attack unit, but they also provided bomber escort and level bombing, led by Norden equipped "Droop Snoops." One of three P-38 squadrons in the 474th, the 430th's call sign was was "Back Door," and its planes and pilots are featured in the film in the Spring of 1945 at their base in Florennes, Belgium. You'll see some intense (and rare) color gun camera film showing strafing attacks inside Germany It's amazing how color film brings 60+ year old images to life.

* P-38 Reconnaissance Pilot Starring William Holden ("Bridge on the River Kwai") as Lt. "Packy" Cummings. Foto recon pilots Photo Joes) had one of the riskiest, highest impact jobs in the war. Flying camera equipped, unarmed, and often unescorted aircraft -- in this case the Lockheed F-5, a "stripped down" P-38 -- pilots flew deep into enemy territory.

* Angel in Overalls This film was developed to show US P-38 production line workers the Lightning at work in a wide variety of combat roles. This action packed video is a must see for all P-38 fans

* Yamamoto shot down! See the P-38 Squadron that shot down Admiral Yamamoto in an incredible long distance interception in the Pacific. Includes gun camera footage of the Admiral's Betty going down in flames.

* Dick Bong Pacific Ace (1944, B&W, 4:00) This short film pays tribute to Richard "Dick" Bong, the leading American ace of World War II.  Flying P-38s, he had 40 victories in the South Pacific and was renowned for being a remarkably accurate shot.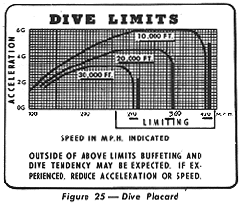 New our new P-38 DVD includes the complete 72 page P-38 pilot's manual
Cockpit -- Left-hand Side (158k gif)
Cockpit -- Right-hand Side (126k gif)
Typical Instrument Panel (P-38j-25 Shown) (126k gif)
Turbo Supercharger Installation (P-38J&L) (95k gif)
20mm Canon Feed System (95k gif)
Fuel System Controls (125k.gif)
Take-off, Climb & Landing Chart, P-38L (189k gif)
Flight Operation Instruction Chart, P-38L(95k gif)
Specific Engine Flight Chart, P-38L (95k gif)
Complete Armament, P-38F, G (62k gif)
"Christmas Tree" Rocket Launcher Mounts (53k gif)
"Drop Tanks" (Fuel System) P-38H,J,L,F5B (31k gif)
Aircraft External Dimensions Illustration, P-38L (36k gif)